About Northwest Family Chiropractic and Massage
Serving The Shoreline Community Since 2004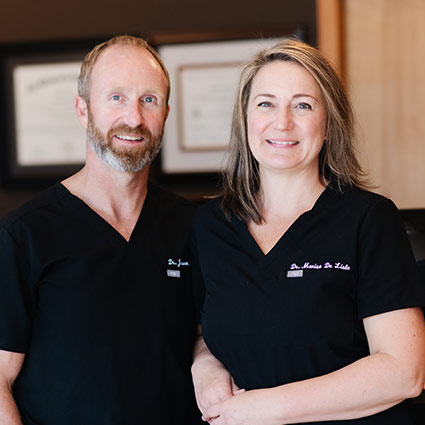 We believe that people are not diseased and ill, but are healthy. Our job is to remove the obstacles to your body doing what it is designed to do which is to heal, perform and reach its potential. We believe that you are self-healing. Drugs don't heal you, surgery doesn't heal you, lotions and potions don't heal you. You heal you.
We believe that in order for you to have the best chance to heal yourself and to live a full and complete life you need to have a properly functioning nervous system, which controls and regulates all body functions and adapts to the environment. We believe that you need to reduce the stress in your life by making healthy and supportive lifestyle choices.
MEET OUR DOCTORS »

Our approach is simple. We believe that health is among our most valuable possessions. And while we generally meet people after they've lost their health, our commitment is three-fold to all of
our patients
:
Many people seek care in our practice and have one goal: relief. So that's where we start! During this initial stage of intensive care, we have several obligations:
Uncover the underlying cause of the health problem
Suggest a care plan to produce the fastest results possible
Offer ways patients can participate in their recovery
Explain the value of post-symptomatic wellness care
Feeling better is great, but many people choose to go a step beyond this stage. By improving posture and spinal alignment, strengthening muscles, and increasing flexibility of tissues that support our spine and nervous system, people often receive the "long-term" benefits they were looking for.
We're committed to teaching our patients that true health is a journey, not a destination. Through educational opportunities (like this website), we hope to communicate the value of ongoing chiropractic care. Our desire is to see our practice members abandon the prevailing sickness care model of health (waiting for symptoms and then taking action), in favor of the emerging wellness model.
You're the Boss
Regardless of your health goals, please understand that we see ourselves as mere servants. You're the boss! It's your body, your health and your future. Our job is to offer you the finest chiropractic care possible in Shoreline, make appropriate recommendations and work together to achieve your goals.
Take the first step towards relief by contacting our practice today and making an appointment to discuss your health goals.
---
About Northwest Family Chiropractic and Massage | (206) 363-4478