Meet Dr. Jason Penaluna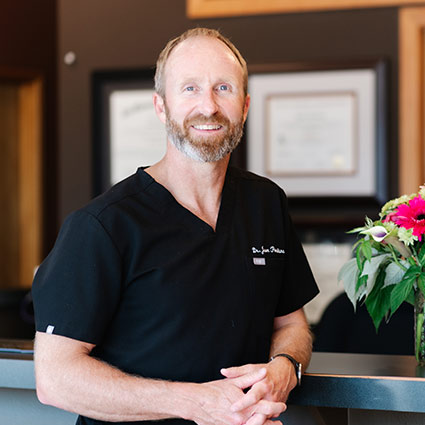 "I enjoy drawing out people's healing potential."
A Defining Experience
Shoreline Chiropractor Dr. Jason Penaluna was interested in anatomy and physiology from his youth. Before he began his chiropractic studies, he was offered a contract to play professional rugby. During play, he tore his ACL and required surgery and rehabilitation, which he did through chiropractic.
Dr. Penaluna also developed a sizable Baker's cyst on his left knee, which responded well, as long as he continued with chiropractic adjustments. These experiences solidified his career choice.
EXPLORE OUR SERVICES »

He began his journey at Life Chiropractic College in GA, then transferred to Palmer Chiropractic College in IA, receiving his Doctor of Chiropractic degree. Dr. Penaluna also completed studies in Chiropractic Neurology through the Carrick Institute of Graduate Studies. He received his Diplomate from the American Chiropractic Neurology Board in October 2017. He has completed his fellowship training in clinical neurochemistry and nutrition and is board eligible in September 2023. He has also completed his training as a Certified Chiropractic Sports Physician and is board eligible in November 2023. He has begun his fellowship training in Traumatic Brain Injury rehabilitation to be completed in 2024. Dr. Penaluna also spent the 2022 Baseball season as a Chiropractic Consultant with the Seattle Mariners organization. He has research approval with the International Research Board on a project measuring brain performance of Professional Baseball Players pre and post-chiropractic care.
Dr. Penaluna has helped many collegiate and professional athletes, professional and international rugby players, worked with Seattle Seahawks players, and members of the Major League Baseball Umpires Association. Additionally, he's collaborating on a research project with the Seattle Mariners chiropractor.
Working with his wife, Dr. Marisa De Lisle, is enjoyable for Dr. Penaluna, and being able to share insights to provide the best care for their patients is priceless.
---
Dr. Jason Penaluna | (206) 363-4478